Why IT Point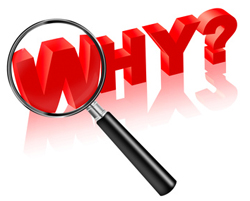 There are hundreds of IT training Institutes for you to choose from. Why should you choose ITPoint above the rest? Here are Five characteristics that ITpoint provides to assure success and remove your risk. You can use these important criteria to evaluate any training provider. We're confident that you'll find no one else delivers such assurance of consistently excellent, cost-effective, and convenient training – every time.
1. Task-Oriented, Competency-Based Course Design
2. A Truly Hands On Learning Experience – At Least 50% Lab Time
3. Small Class Size
4. A Cost-Effective, Total Solution
5. Unbeatable Guarantees Other Institutes Can't Touch
Task-Oriented, Competency-Based Course Design
The best way to assure competency through training is to determine what tasks the trainees need to perform in their job, and have them actually perform those tasks during the training. ITPoint course design and development process begins with a task-orientation focused on creating true competency, and our small class sizes assure that instructors can focus course content to your specific needs. The best way to assure competence is through facilitated hands on practice. Our students spend at least 50% of their time in class performing structured hands on lab exercises that build competence, confidence, and clarity. Our courses never teach to certification tests – they focus on competency, because competent people will pass the certification tests.
A Truly Hands On Learning Experience – At Least 50% Lab Time
People learn by doing. Educational psychologists generally agree that we learn and remember 80% of what we experience or practice, versus only 10-20% of what we read or hear. ITpoint courses are always designed to spend at least half of the class-time working hands on with the technologies. And our small class sizes assure substantial interaction and facilitation by your instructor.
ITpoint hands on labs include comprehensive problem solving exercises. To facilitate and accelerate the development of quality solutions, students work in teams with active involvement by the instructor. Studies show social interaction and sharing of information ensure faster progress and greater retention. This method of learning allows the instructor ample time to deliver relevant assistance and provide insight at each lab station. The net result is a more complete and engaging learning experience.
Small Class Size
one of the primary determinants of the success of instructor-led training is the accessibility students have to ask questions, get help when they need it, and receive appropriate guidance.
Our open enrollment classes average less than 10 students.
That means less waiting around to receive help during lab, more time spent discussing relevant problem domains and more direct contact with the instructor. For many students it's very important to be able to discuss their specific action plan and opportunities on the job to apply what they're learning. That's just not possible if there are 20 to 50 people in a public class.
A Cost-Effective, Total Solution
Most Institutes that require software skills training spend too much on it and don't get the full value that can be realized. You can't leverage the advantages of great training without cost control. At ITPoint we offer you a cost-effective, total solution. Our prices for both open-enrollment and on site training classes are among the lowest in the industry. The availability of open-enrollment classes in more than 75 cities plus travel packages and on site training options help minimize or, in some cases, eliminate your travel costs. And, you pay no additional fees for application, registration, or cancellation. Unlike ITPoint, many training providers charge unnecessary fees for cancellations or changes.
ITPoint's cost-effective, total solution allows you to plan in advance and make changes if necessary without any hassle and without any financial penalty.
And our fixed-cost discounted travel options allow you to take a course anywhere in North America at a fixed, predictable cost that's lower than tuition alone at other training providers. That's true cost control and if you compare our cost structure to other quality technical training programs, you'll find there is simply no comparison!
Unbeatable Guarantees Other Companies Can't Touch
There are a surprising number of unscrupulous training providers and a training budget can certainly be consumed without producing an appropriate result. You need a training Institute that will lower your risk and assure your success – every time. At ITPoint we provide you seven unbeatable success guarantees that other companies can't touch.
ITPoint guarantees small class sizes.
ITPoint guarantees quality instructors.
ITPoint guarantees competence.
TPoint guarantees that training from ITPoint will be more cost-effective than training from any other source.
ITPoint guarantees that students will pass related certification exams, or ITPoint will pay for the retake.
ITPoint guarantees that students in open-enrollment classes are protected against cancellations and will be able to receive desired training at the cost they expect and in the time frame they have planned.
ITPoint presents the best quality and value available today. Our customer service policies and guarantees assure that you get quality training when you want it, and at the lowest total cost available from any source. We want you to get the architectural insight and accelerated learning path that you came for. Every time. If you're not totally satisfied for any reason, simply withdraw before the second day of any class